Acrylnagels
Heeft u eerder kunstnagels gehad? Dan weet u wat u ongeveer kunt verwachten in de nagelstudio. Mocht u voor het eerst naar de studio komen voor uw nagels, dan zult u uw ogen uitkijken. Er zijn eindeloos veel mogelijkheden om uw nagels een nieuw uiterlijk te geven.

Wat is acryl?
Acryl is een poeder, (wit, doorzichtig of bijvoorbeeld een kleur) dat in combinatie met vloeistof (liquid) uithard aan de lucht. Het is hiermee mogelijk om de natuurlijke nagel een versteviging (overlay) te geven, maar ook om een verlenging te maken. Hierbij maak ik gebruik van sjablonen.

Bij de eerste behandeling kunt u kiezen uit een 'witte' french manicure, een gekleurde FM, babyboom, of een verlenging met gelpolish. Ook kunt u kiezen voor nailart. De eerste behandeling duurt ongeveer twee uur.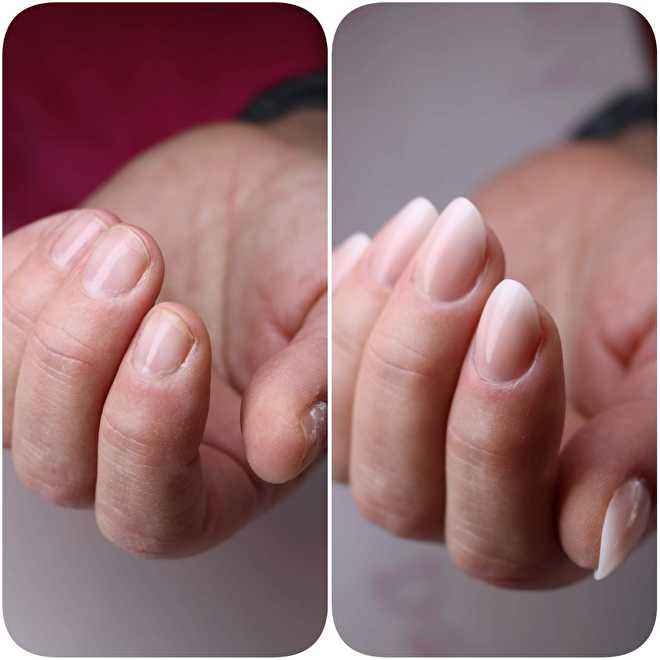 En dan..
De nagels groeien na de behandeling gewoon door, en daarom is het raadzaam om ééns in de drie weken langs te komen voor een nabehandeling. Hierbij vijl ik het oude product dun en zet ik er een nieuw laagje op. Hierbij kan natuurlijk voor een ander kleurtje en design gekozen worden.

Hoe behandel ik mijn nagels?
Hoewel de nagels heel stevig lijken, is het natuurlijk een breekbaar product. Behandel uw nagels daarom ook met zorg, en niet als gereedschap. Enkele tips op een rij:

- Verzorg uw nagelriemen tweemaal daags met nagelriemolie.
- Verzorg uw nagels en handen met een handcreme.
- Gebruik uw nagels niet om verpakkingen open te maken, of blikjes te openen.
- Ga niet aan uw nagels pulken.
- Tik niet met de nagels op een harde ondergrond. Hierdoor tikt u lucht onder de nagels.

Producten
In de studio werken we alleen met duurzame producten waarvan we weten dat ze perfect zijn voor de mooiste nagels. We gebruiken de producten uit onze eigen collectie, en Crystal Nails.